See on Scoop.it – Transmedia Projects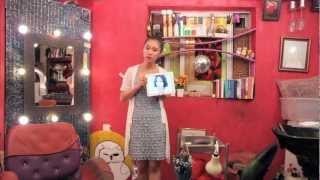 I'm in South Korea for one year in hopes of investigating the reflects of mobile techonology and games in Korean youth. Searching for some experiments online I came upon Wish Shop.
Unfortunatelly I just started learning Korean this week, so I can't follow the project, maybe someone's got better language skills than me and can tell me what the project is about, I would really appreciate it.
Wish Shop 1부 종합편 Wish Shop 페이스북 페이지 바로가기 http://www.facebook.com/thewishshop *참여방법 1단계 영상을 본다. 2단계 Wish Shop 페이스북 페이지에 고민에 대한 피드백을 남긴다. 1)고민녀에 대한 코멘트를 남기거나 2…
See on www.youtube.com